This was one of my favorite dress lines that they showcased at the fashion show at the showcase.
Punk Rock Bride
is based in DC and if you want an alternative dress that still feels like a wedding dress, you should check them out.
I loved this one - it looked a little like a wedding dress hoodie, in a fancy, comfortable, flowy way.
We're always clamoring for more sleeves on our dresses.
Oh, you don't live in DC? Don't worry - their Emma collection is online, and these were some of my favorites.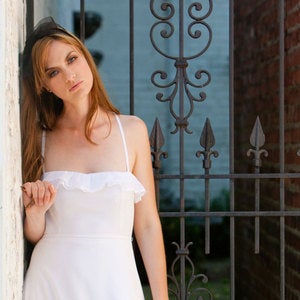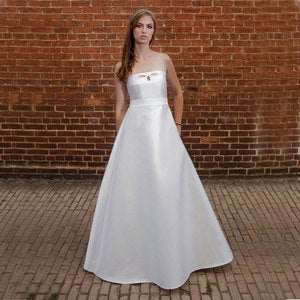 The Emma collection, being more affordable, is around $900. Which is a lot. But these are really pretty and really different, if that's what you're going for.