Seriously. You go to The Knot or Weddingbee's "bridesmaid shop" and everything is monogrammed. For that one day that your bridesmaids are all in the same room and might ::gasp:: mix up their tote bags. And if I was going to get my bridesmaids a monogrammed tote bag, it would be
something
sturdy from LL Bean
.
I often see people bemoaning "why are bridesmaids gifts are so hard?" Uh, because they are your best friends, they have done a lot for you, and no freakin' tote bag can ever possibly thank them for everything they did. Even if it is monogrammed. So let go of the idea that your bridesmaid gift will be "enough", and settle for the idea of "nice".
What might make for good bridesmaid gifts? I know at least one of my bridesmaids uses the clutch I got her, so I'm calling the
Coach Wristlet
a win. The other thing I thought about getting all of my girls was diamond stud earrings - they are infinitely practical and not terribly expensive. For our wedding, I wore the small diamond studs that my husband got me for Valentine's Day my first year of law school, which according to him were, "surprisingly not that expensive."
But what if you didn't budget very much for bridesmaid gifts? (Which was probably a mistake, btw. I would recommend budgeting something around $100 for bridesmaid gifts. You can knock it down later, if you really need to make room.) A lot of people recommend things like flip-flops or pashminas so they can be comfortable at your wedding. If you go for flip flops, get a good brand, like Reefs, in a color specific to each girl so they can wear them again and again.
One idea I wanted to do, but didn't have a chance to get my act together for (also, ran out of $) was to put a gift card into each wristlet. This is also an idea you can achieve for less - for example, I might get one of these fun
Fossil coin purses
, which are around $14-20 and nice. I started carrying a coin purse again recently and it's fantastic for carrying around cash, or a more streamlined version of my wallet: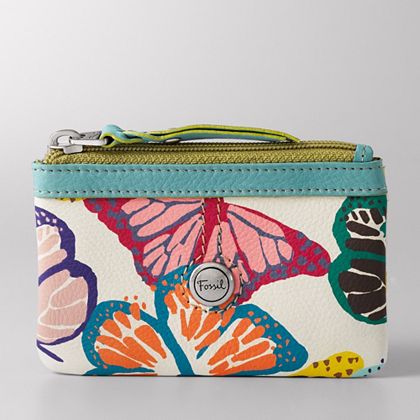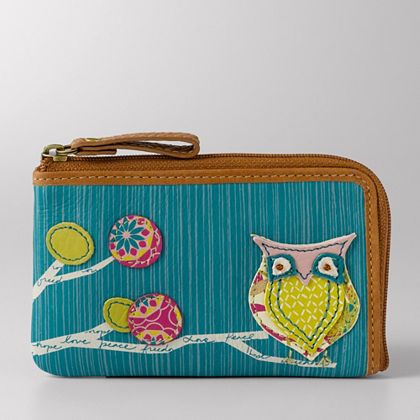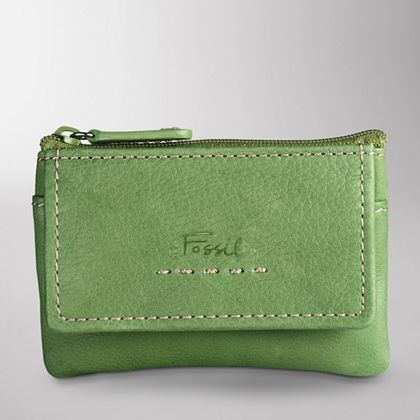 You can fill the coin purse with gift cards that are specific to each bridesmaid, and this is also an easy way to give a slightly nicer gift to your maid-of-honor, or to a bridesmaid who has really gone above and beyond, without everybody else knowing.
What did you get your maids?